At PRO we understand that 'talent' is the lifeblood for a successful business, no matter the industry sector.
We help our client companies secure this by working closely in partnership with them. Making sure their business – regardless of its scale – has the right voice in the market to attract and secure the very best talent in the industry.
To deliver this, we look to understand our client's commercial position, their objectives and needs, then build a bespoke recruitment framework that not only supports these – but helps deliver on their business goals.
To find out how our world-class, recruitment solutions can help your business on its journey, please select from the menu above or scroll down.


We bought PRO in to rebuild our employment brand a it was evident that we needed to improve ways of attracting and selecting the right candidates that fitted with our innovative culture and values.
New jobs in a new field needed a very unique employment brand developed and using…

PRO isn't a conventional recruitment agency. We are the leading recruitment outsourcing provider.
Our industry knowledge, expertise and understanding of the talent within existing and developing fields, enables us to provide our clients with an RPO framework that delivers the right calibre of personnel, at a level far greater than a conventional recruitment agency model or internal recruitment team can provide.
Through experience, we know each industry sector faces a unique set of challenges that effect their recruitment needs. To meet these challenges, PRO has two specialist divisions; PRO Connected, which is the industry leader in RPO solutions for the Connected and Smart world. And PRO Technical & Engineering, the leading authority in RPO solutionsfor businesses working within the engineering and manufacturing fields.
To find out further how PRO can assist your recruitment needs, please select fromthe following.
Case Studies


Siemens Rail Automation set up their newest office in 2014 located in Manchester and with the help of PRO we were able to quickly reach the require resource levels.
The most successful initiative was an external search set up by PRO to enable Siemens to go outside of the UK which was suffering a skill shortage against an increased workload within the UK Rail industry. This initiative saw us, and our Croydon office, jointly visit India with PRO to interview in excess of 25 IRSE licensed signalling designers and successfully offer…

PRO Connected is the leading recruitment provider to the Smart and Connected Industry. 
We know that staff acquisition in this developing sector needs a unique and pioneering approach, far beyond the capabilities of contingent recruitment models.
Our knowledge and understanding means we don't simply match CVs to job specifications. We work in partnership with you, firstly understanding your business and identifying its commercial goals. Then we build a bespoke recruitment framework around it, that not only supports your business journey, it creates a recruitment asset & brand within your business that attracts the highest level of 'talent' and most importantly, retains them.
This service is fully scaleable to meet any organisational size and can be delivered either as a white labeled offsite model, or as an onsite model. Both of which work to save you money, whilst providing your business with the commercial recruitment expertise that will deliver the right talent, at the right time, to help you achieve the right results.
Disruptive Technology
From small disruptive start ups, to large scale disrupters, we live and breath this sector and know the right voice to attract the best calibre of talent to help Disruptive Technology businesses to succeed.
Innovation and R&D
Our knowledge and experience enables us to truly understand the unique challenges of this sector, so we are able to secure the right talent who thrive on taking conceptualisation to commercialisation.
IOT & Connected
From smart cities to intelligent transport, our detailed understanding of this evolving technical landscape, means we are always able to provide the right framework to attract the right talent, who can help achieve your commercial goals.


As a business we've relied on PRO's knowledge and expertise within this new space to help us develop a fully functional team in under 12 months that is commercially effective…

PRO Technical & Engineering specialises in the delivery of RPO solutions that enable Engineering, Manufacturing and Technical businesses to meet the new challenges of the digital world.
We understand that businesses are recognising the need for change, as they respond to the new pressures placed on them – and their work forces – as we enter the 4th Industrial Revolution.
To manage this evolution, PRO acts as the fulcrum between businesses and the candidate market, providing scalable recruitment solutions, which can help reposition an organisation to attract new talent whilst effectively managing the needs of their existing work force.
We achieve this via the application of intelligent recruitment processes and bespoke RPO frameworks. Which work together to create the right recruitment brand perception, that will help grow the future talent pools required by modern Engineering, Manufacturing and Technical businesses to succeed.
Additionally these services can provide key financial savings across the board and can be delivered as a white labeled offsite model, or as an onsite model. Which work to provide your organisation with the commercial recruitment expertise that will deliver the right talent, at the right time to achieve the right results.
Engineering
With new terms like 'Predictive Maintenance' fast becoming a prerequisite of the industry, PRO's experience of the Connected sector enables us to successfully help migrate conventional engineering businesses into the digital world.
Manufacturing
It is fast becoming the reality that manufacturing businesses are recognising the need for change, as digital integration becomes the key to their future success. PRO can provide the talent resources to facilitate this change.
Technical
As the old commercial landscape converges with the digital one, PRO provides the Technical sector with the recruitment conduit to deliver the right talent, enabling businesses to meet and exceed the challenges of the 4th Industrial Revolution.


As an organization, Jungheinrich has historically been heavily reliant on the appointment of external agencies to achieve our ongoing recruitment needs.
Although this process has delivered the staff we require, there was very little in the way of 'ongoing value' derived from a process that saw Jungheinrich's annual spend on recruitment fees run into the many hundreds of thousands.
With the engagement of PRO, we have experienced a revolutionary approach to this recruitment challenge. PRO's appointme…

Internal teams
We place internal specialists into your organisation to reduce agency dependency and manage all:
• Planning & Sourcing
• Selection & Hiring
• Appointments
• On boarding
Internal framework for talent acquistion
We give you multiple recruitment frameworks for internal use to increase your direct sourcing:
• Interview frameworks
• Role profiles & adverts
• Salary matrices
• Talent acquisition process and policy manual
• Internal referral policy
• Role project plans
Consulting
We provide expert guidance on critical employment issues and requirements:
• Talent Strategy & Workforce planning
• Diversity & Inclusion
• Employer Branding
• Workforce Analytics
• HR & Legal consultancy
Search & delivery
Our search technique is the only ISO accredited approach in the UK. We know how to run a search campaign that will deliver the talent others can't find.
• Strategic search – powered by our Global Delivery Core
• Executive search

At PRO we don't just see 'high value' as being a term that's relatable to the service we provide our clients.
We relate 'high value' to the partnership we share with them which allows us to not only apply our knowledge and management expertise to their recruitment process, it enables us to save them money.
Using our RPO framework in your business enables you to transparently see your recruitment fee structures and forecasting models throughout the businesses life. Helping you avoid the sudden recruitment cost spikes and account for your recruitment spend proactively vs. reactively.
In addition to the benefits of the fee structure, with PRO we also deliver the added value of building you a recruitment asset & brand that you directly own within your business. Empowering you with a platform to drive your direct sourcing capabilities and create an 'effective' talent acquisition team internally.
We can also provide our clients with the consultation services of a number of leading authorities from our Advisory Board, who can work in unison with our RPO service to guarantee your internal and external brand communicates at the right level to attract and retain the calibre of staff you require to secure your future successes.
Case Studies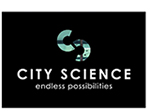 It was the proverbial 'finding a needle in a hay barn… not a haystack', that was the level of challenge that we placed on PRO when we tasked them with sourcing and filling the role of our Chief Technology Officer, for City Science.
We realised that we were asking the impossible, as the CTO position read like a dream listing of professional skills and personal attributes – A visionary CTO wh…

For further information on PRO and how we can assist your organisation, please contact Stuart White on +44 (0) 1908 062282 or email: swhite@p-r-o.uk
Contact us:
PRO 1 Newton Court Kelvin Drive,
Knowlhill, Milton Keynes, MK5 8NH. UK
Tel: 0845 6000 965
Email: info@p-r-o.uk